Pent-up demand sees buyers dive into commercial auctions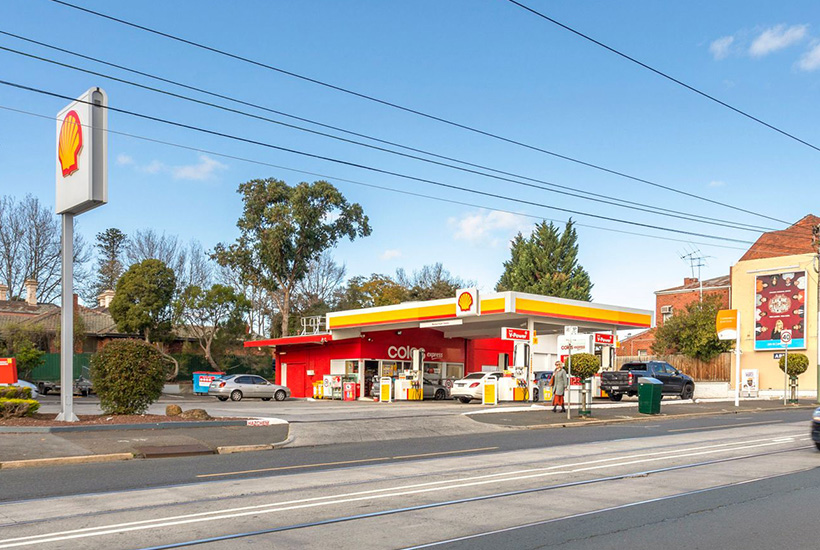 A wave of pent-up demand for commercial property is behind some big results as investors flock to assets leased to essential services.
Agency Burgess Rawson sold 11 of 13 available properties at its Portfolio Auction on Wednesday for a combined $43.321 million, with agents attributing the strong results to the quality of the assets along with significant unfulfilled demand in the market.
'We were delighted that a number of buyers who had been underbidders in previous campaigns were successful today," director Jamie Perlinger says.
"Investors are keen and ready to buy."
Properties across multiple sectors including retail fuel, fast food, liquor, childcare and banking were sold at the auction, while seven of the properties were purchased without a physical inspection due to Victoria's current lockdown restrictions.
The hero result was for a Shell service station leased to Viva Energy on Burke Rd in upmarket Camberwell, with the site selling for $6.5 million on a yield of just 2.06%, with 26 bidders vying for the property before a Melbourne-based developer secured it for 14% above its reserve price.
A property leased to Cellarbrations liquor store at Monbulk was sold for $1.165 million on a 4.4% yield, while a neighbouring Salvation Army outlet was purchased for $1.78 million on a 4.96% yield.
The appetite for fast food-leased opportunities continued, with a KFC at Morayfield in Queensland trading for $5.47 million, while a McDonald's and 7-Eleven in Toowoomba achieved $8.62 million.
Childcare also featured prominently, with properties sold at Pakenham and Frenchville, near Rockhampton.
Burgess Rawson director Ingrid Filmer says commercial properties that are well-placed to weather the challenges of COVID-19 have no shortage of suitors.
"Investors are actively searching for freestanding properties that have traded favourably throughout the pandemic," Filmer says.
"When COVID-19 hit, we quickly identified a 'flight to quality' and today certainly proved that."
---
Like us on Facebook to stay up to date with commercial property news: