Trickle test for Monash Central Square retail centre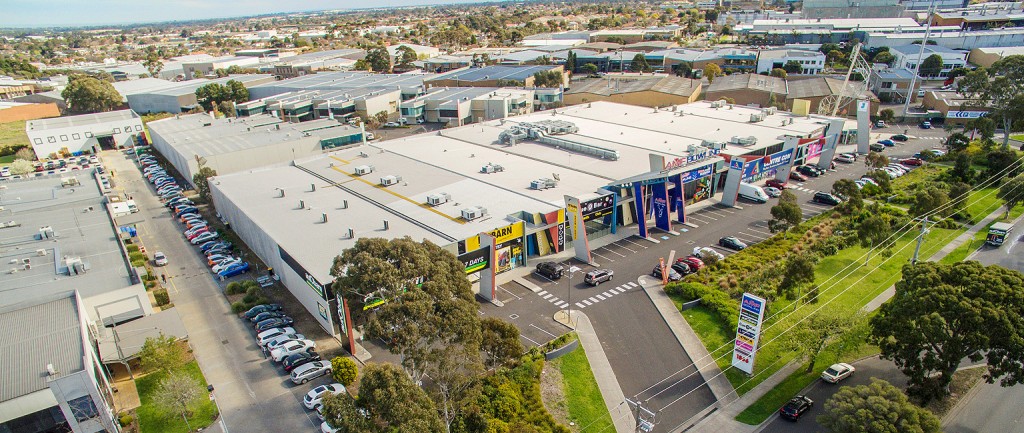 A string of retail stores at prominent Melbourne retail hub Monash Central Square will be slow-dripped onto the market as their developer chases bigger returns.
Three stores housing a Petbarn, Autobarn and a Fernwood women's gym at Clayton's Monash Central Square are to be sold at auction later this month, while other neighbouring stores owned by the same developer will be held back and placed on the market at a later date.
The trio of commercial properties, which have leases in place ranging from five to 10 years and attract annual rents of between $222,741 and $253,184, are expected to sell for between $3.1 million and $3.5 million.
Moving in: Chinese tower to become new Crown Casino neighbour
Prices in that range would represent yields of around 7%.
Burgess Rawson directors Raoul Holderhead and Jamie Perlinger will sell the three stores in conjunction with Savills at the agents' first investment portfolio of 2016 at Crown Casino on February 24.
But two stores that are home to an AMF Bowling Centre and a Nando's fast food outlet won't be sold until later in the year, despite their owner wanting to offload his entire stake in the development.
Burgess Rawson indicated it is offering the Monash Central Square properties in stages in a bid to keep demand high for quality retail investment stock.
"We expect strong competition for these retailers. All the tenants are established and this development was ahead of its time for Clayton, which is now one of the most prime commercial areas in Melbourne," Holderhead says.
"Two of the tenants are ASX listed subsidiaries and the third, Fernwood, is a rejuvenated business that now has 69 clubs and 68,000 members Australia wide, so we're talking about three of the best performing large format retailers going around."
Monash Central Square, at 1866 Princes Highway, has more than 200m of street frontage and 180 on-title car spaces, while its high-profile neighbours include retail giants IKEA, Coles, Bunnings, Dan Murphy's and Harvey Norman.
All the tenants are established and this development was ahead of its time for Clayton
It also sits directly opposite the proposed $600 million Nova Centre development, which will feature a Woolworths supermarket, specialty retailers, offices, a 224-room hotel and 660 dwellings.
Holderhead says the development will benefit from its location in one of Melbourne's most significant growth areas.
"The catchment for the area is enormous and the sizes of the showrooms are ideal for the area, meaning investors can look forward to a long, stable investment that will appreciate with the booming population and influx of younger families and wealth into the City of Monash," he says.
---
Like us on Facebook to stay up to date with commercial property news: