South Melbourne's Emerald Hill heritage bonanza continues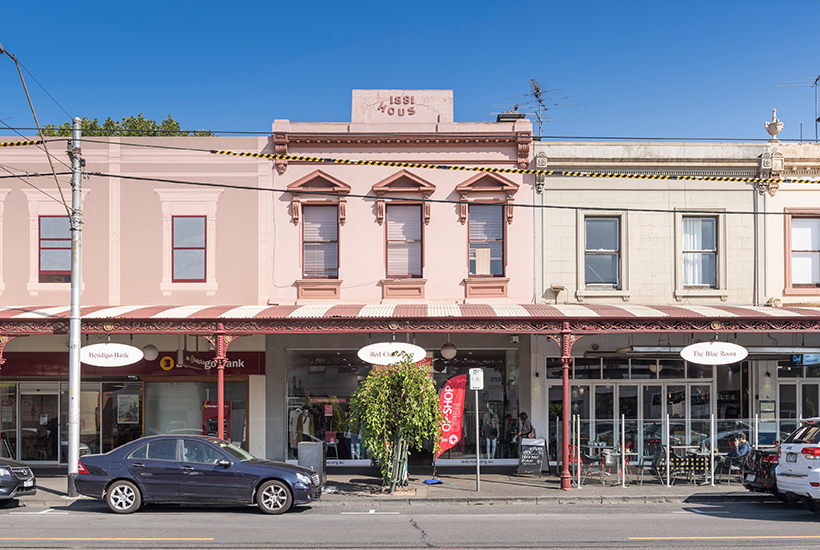 A double-storey shop and home in South Melbourne's iconic Emerald Hill Estate precinct is latest in the renowned strip to find a new owner.
The heritage-listed property at 336 Clarendon St and 49 Emerald Hill Place sold for $2.63 million to a local investor with overseas connections, marking the fourth of the famous terraces to be sold in recent months.
Vendors Podco and Terraplex picked up the entire precinct in 2015, subdividing the site into 12 separate holdings, with 15 lots now being sold off progressively.
Commercial Insights: Subscribe to receive the latest news and updates
Three of the properties, built in 1887, were sold earlier this year for more than $10 million combined, while it was earlier estimated that the full list of properties could end up netting more than $50 million.
The sale price for 336 Clarendon St reflected a 4.1% net yield for the 260sqm building, which is positioned on a 207sqm site on the busy strip.
The ground level shop is leased to Red Cross Australia on a four-year deal with a four-year option, while the first floor is home to a three-bedroom residence with an outdoor terrace. The tenancies pull in almost $126,000 per annum combined.
Zoned as Commercial 1, the property was touted as being a good fit for owner occupiers, as well as having development potential.
Fitzroys agents James Lockwood and David Bourke, who facilitated the sale, say the property attracted more than 100 enquiries due to its dual tenancies and subsequent low-risk.
"This aspect was strengthened by a secure lease to a quality tenant, the Australian Red Cross, on a 4×4-year deal over the ground floor," Lockwood says.
"The new owner bought the property as a long-term hold, also demonstrating confidence in the property's positioning on popular Clarendon St, close to the iconic South Melbourne Market, Albert Park, and the Melbourne Sports and Aquatic Centre, as well as to numerous tram and rail options."
---
Like us on Facebook to stay up to date with commercial property news: