Nightmare NIMBY neighbours pushing pubs and clubs to the brink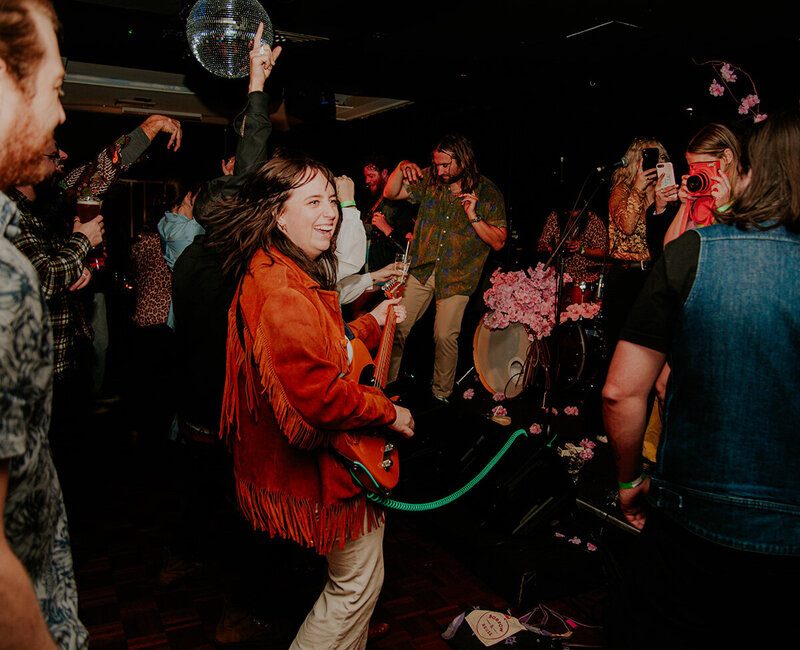 Sydney has long battled a reputation as a ghost town after dark, thanks to its nightlife being strangled at first by lockout laws and then Covid.
To help boost the city's post-pandemic recovery, authorities scrapped lockout laws in 2021, encouraged pubs and clubs to book live music events, and fast-tracked approvals of alfresco dining initiatives.
But more than a year after Sydney's reopening, the owners and staff of several beloved venues say they're struggling to operate in the face of constant noise complaints and overzealous council rangers.
"The complaints take up all my time," said Alison Avron, who owns The Great Club, a pub in the trendy inner-western suburb of Marrickville.
"How do I keep going if I'm constantly fearing someone complaining?"
An onslaught of noise complaints from neighbours and a subsequent raft of council restrictions has forced the popular 350-capacity space – which hosts pop, country, and jazz acts as well as comedy and trivia nights – to reduce its hours, install expensive soundproofing, and hire additional security.
Ms Avron told realcommercial.com.au if the complaints and demands continue, the business might not be able to stay open.
"I don't want to shut down, but it's a real concern," she said. "They're sending me broke. The upshot is the community have just rallied."
So far, The Great Club has raised $17,000 on a crowdfunding website to cover about half the mounting legal bills.
'Unfounded and unfair'
Ms Avron wants councils to show live music venues such as hers more understanding and to "reform" the way they respond to complaints, especially from serial complainants.
"You have the right to complain, but you don't have the right to cause someone's business to shut down," she said.
"Councils should be able to say, 'This complaint is vexatious.' If you live next to a pub, there's going to be noise, that's what happens."
In a statement, Inner West Council said it is "working actively to resolve" the complaints against The Great Club, adding that all events since late 2022 have been "compliant" with the rules.
Meanwhile, a chalkboard sign outside the Eveleigh Hotel, another popular inner-city Sydney venue, recently declared the venue was "in danger of being forced to close due to unreasonable council demands".
The self-described family-friendly and pokies-free pub, which hosts live "gentle jazz" on Saturday evenings until 7pm, issued a cry for help after it was hit with a string of "unfounded and unfair" noise complaints.
In a Change.org petition that has received more than 3000 signatures, the venue's shift manager said council's proposed answer to the complaints – banning live music, limiting outdoor seating to just six people until 8pm, keeping windows and doors shut to avoid noise, and costly soundproofing renovations – "could very well result in the closure of the pub".
"It is difficult to explain in this petition the degree of stress and anxiety experienced by the staff who, as one member of the front of house team put it, 'feel constantly on edge' as a result of the ever-anticipated complainant," the petition reads.
A spokesperson for the City of Sydney denied live music had been banned at the pub, and said the problem was the conversion of a storeroom that shares a wall with a residence into a dining area with amplified music.
Another venue, the Cricketers Arms in Surry Hills, was threatened with thousands of dollars in council fines during the much-anticipated WorldPride festivities in February.
The reason? A chair in the pub's alfresco dining area had been moved 80cm from its approved spot, leading a neighbour to complain that the footpath was being blocked.
"How are we supposed to stop people from moving a chair a bit because they want to face the person they're talking to?" the venue's general manager Janna St Leon told The Guardian.
As a result of the complaint and the council's threat, the pub no longer offers outdoor seating, unwilling to risk the fines.
"The stress isn't worth it."
'Taking a toll'
At least one pub owner took on his neighbours and the council and came out on top, although not in Sydney – and he has some words of advice for others in the same position.
In 2019, George Zurcas, owner of historic Geelong pub The Deck, received an enforcement order from the council to shut down the venue's beer garden due to noise complaints from a neighbouring apartment building, which was built in 2013.
"The pub is over 150 years old, and the beer garden has been there for 20 or 30 years," Zurcas told realcommercial.com.au.
"Then, all of a sudden, they build apartments around the pub, and they want to shut the pub down. It's ridiculous."
The case drew national attention, with a petition receiving more than 2000 signatures and a social media poll by news program A Current Affair showing more than 90% of people were in support of the business.
Mr Zurcas represented himself against the city's lawyers and got the council's decision overturned. He credits his victory with "doing [his] research" and encouraged others to do the same.
"First, check your planning permit and liquor license and make sure you're operating within that," he said.
"And then my advice would just be to fight. If you lie down, your business practically gets destroyed. I stood my ground and that's why we're still operating today."
Back at The Great Club, Ms Avron doesn't plan to give up, no matter how many complaints she receives.
She said the ordeal has "shown how loved the club is" and vowed she's going to fight the council and her neighbours to continue serving her patrons. But it's taking a toll.
"It's hard enough to operate a club like this, it takes a special kind of person," she said. "Why do I need to keep fighting? I'm just trying to run my business."
---
Like us on Facebook to stay up to date with commercial property news: