5 hot regional cafes offering the chance to be your own boss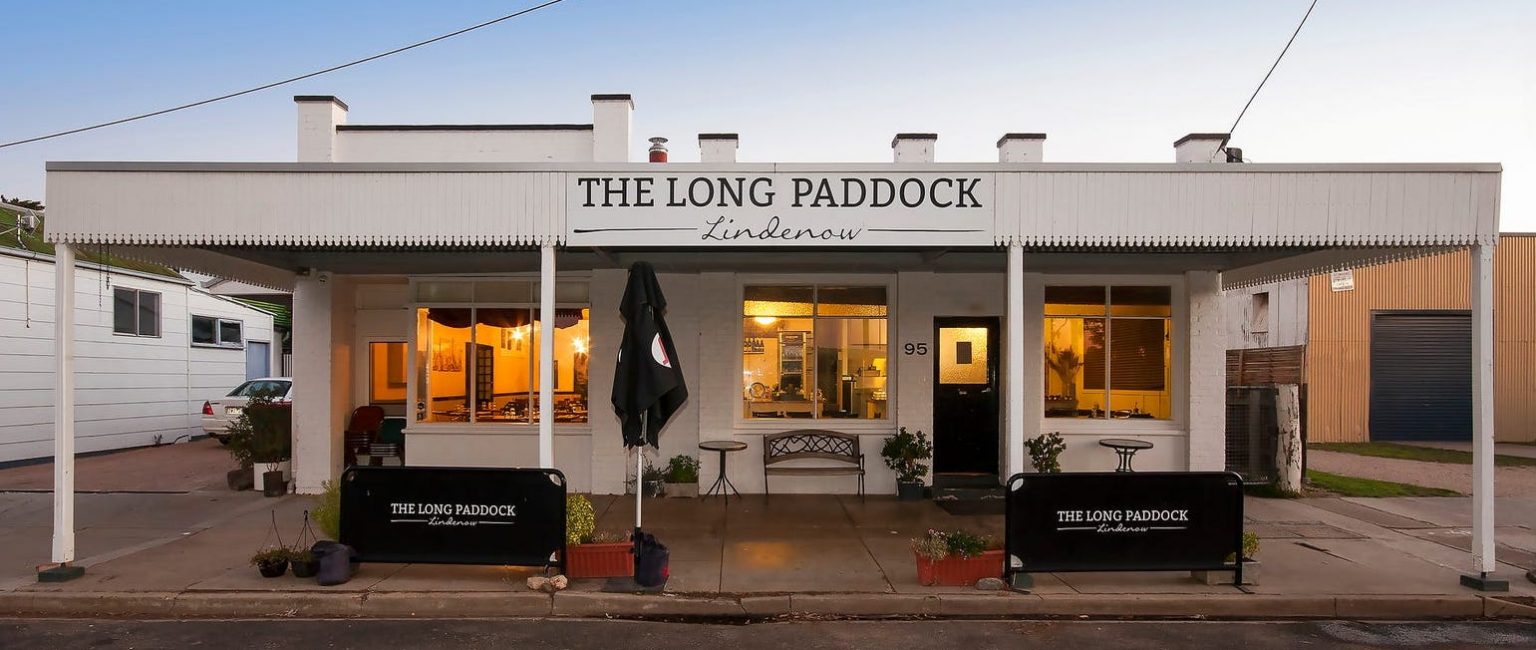 If you've ever dreamt of trading in the city grind for the simple life, there are some exceptional café and restaurant opportunities available across the country.
From local coffee spots, to a rustic fine dining establishment and gourmet bakery, these five thriving businesses offer the potential to be your own boss and build a new career in the hospitality industry.
The Long Paddock (Lindenow, VIC)
Price guide: $549,000 + GST
East Gippsland is not only home to the incredible Gippsland Lakes system and iconic 90-mile beach, it also boasts some of the freshest produce in Australia.
Add to this The Long Paddock café and restaurant – a local favourite in the town of Lindenow – and you've found your recipe for success.
"Lindenow has some of the country's most intensive horticulture areas on the fertile Mitchell River floodplains, where our premium vegetables are grown," explained Matt Bayliss of King and Heath First National in Bairnsdale.
"So it's an ideal spot for a restaurant to take advantage of this."
Operating within the town's old historic bakery, the vibrant business is set on a quarter acre and comes with a functioning wood-fired Scotch oven and a two-bedroom, one bathroom residence at the rear.
It also offers a beautiful garden with fruit trees and plenty of room for an extensive alfresco kitchen.
The Coffee Hut (Herne Hill, WA)
Price guide: $200,000
An established cafe in the heart of Western Australia's Swan Valley, The Coffee Hut in the picturesque town of Herne Hill is on offer for the first time in over 12 years.
A well maintained and up kept premises with the potential for long lease terms, the café offers an idyllic undercover alfresco dining area that basks in a beautiful rural outlook.
It also comes with a well-equipped kitchen, facilities and storage, making for an easy walk-in, walk-out basis for prospective buyers.
Len Brush, Licensee of Valley View Realty, described the cafe as a perfect opportunity for a husband/wife team, family business, or buyer seeking a lifestyle change.
"The Coffee Hut is an established business of 15 years and is situated in a busy hub location with great exposure to both passing traffic and local trade," he said.
"It also has a large and regular client base," he added.
Historic ready-to-run restaurant (Broome, WA)
Price guide: $850,000
If a fine dining opportunity in a booming tourist town is your vibe, consider this vintage home turned restaurant and bar in Broome.
Occupying a prime 314sqm site with street-front entry and billboard signage, it presents a fantastic ready-to-run opportunity for a budding foodie.
Phil Oakden, Sales Consultant at Hutchinson Real Estate, noted Broome a perfect place for buyers looking to start anew.
"Broome is crying out for high quality restaurant operators to join its thriving all-year-round dining scene," he said.
"The number of fine dining establishments here can really be counted on one hand. If you're willing to put in the extra hours and work hard, it's a place where you can definitely be successful," he added.
The premises features a 45-seater dining room, service bar, professional fully-fitted kitchen, and a shaded street-facing balcony for customers to enjoy a cocktail and watch the world go by.
It also comes with a rear cottage to chase away rental blues or provide accommodation for an in-house restaurant manager or chef.
1/2 Acre Coffee Lounge and Nursery (Howlong, NSW)
Price guide: Contact agent
Dreaming of country town living? The 1/2 Acre Coffee Lounge and Nursery in the well-loved community of Howlong could make that a reality.
The local café has been one of the town's most treasured and successful venues for more than half a century.
Blessed with wide frontage onto the main street, it offers a generously sized indoor dining space and a selection of idyllic alfresco areas – including a tranquil nursery.
"The ½ Acre has always been the locals' spot to read a book, meet a friend, take the family for a meal, or simply just relax and enjoy the best coffee in town," said Kristy McNamara, sales executive at Elders Real Estate in Albury/Wodonga.
Sitting on a sizeable 1089sqm block with the potential for development (STCA), the café also comes with an adjoining residence, allowing you the convenience of residing on the property or renting out for additional income.
Hillbilly Bakehouse (Eton, QLD)
Price guide: $399,000 (ono)
Perhaps you're all about smoked meats and bakery treats, in which case you should chew over Eton's famous HillBilly Bakehouse.
An iconic 500m2 freehold block in the centre of town, the sourdough bakery and smokehouse has a loyal customer following and is located beside the historic Eton Hotel with plenty of passing traffic.
It's nestled within permaculture designed gardens dotted with cornucopia of fruit trees, from avocado to mango, guava and bananas.
The bakehouse is equipped with everything you need to produce high quality delicacies, and the building's flexible layout would also perfectly suit a takeaway or pizza or pie shop – which it was in its previous life.
The current owners are offering full training should the buyer wish to build upon the same business model.
An online store and established social media accounts are included in the sale.
---
Like us on Facebook to stay up to date with commercial property news: