5 reasons why working from home sucks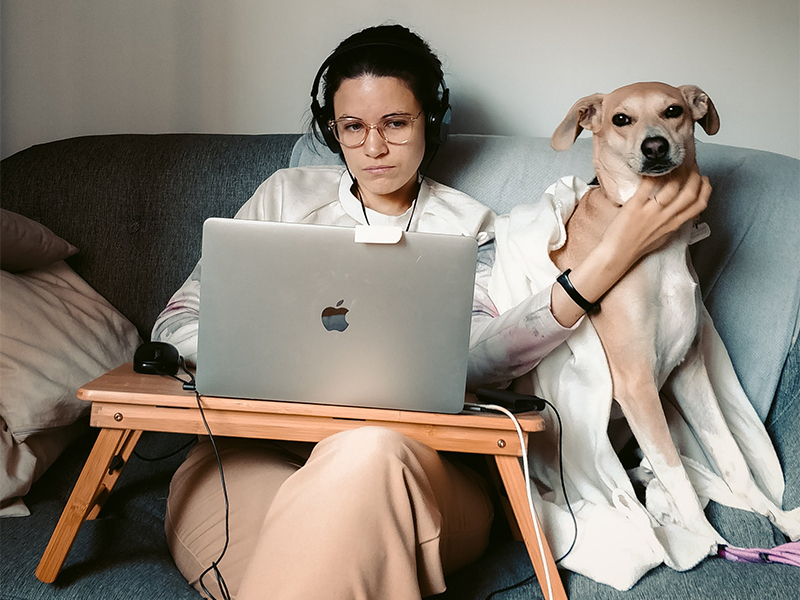 For those who've never done it, working from home is a dream; all sleep-ins, working in your PJs on the couch and knocking off whenever you want.
But the reality is different, very different. We spoke to four entrepreneurs who've done the working from home thing and found out what sucks about it.
1. The isolation factor
Isolation – physical, creative and intellectual – is the biggest drawback of working from home, according to those who've done it.
Jenna Knowles, founder of Bubble Design Australia, who is based at Perth's Spacecubed, says the loneliness is real.
"Although working from home can be great, it can be very isolating and give you the feeling of cabin fever. A major benefit of co-working or working from an office is being in the company of people," the graphic designer says.
"In a co-working space, you get to meet lots of new people who have a similar lifestyle to you and are usually happy to have a chat about work or just life in general."
2. There's no clocking off, ever
Bryley Savage, the creative director of Friendly Savage, a full-service comms agency specialising in marketing and public relations, based in the regional Victorian town of Bendigo, now has her own office but has worked "at the kitchen table" over the years.
She says not being able to "clock off" can be a big challenge. "It's really hard to switch off, as you can't just shut the door on your office and go home. You're living in your office!" Savage says.
3. Unavoidable navel-gazing
Melinda Leyshon, chief executive of Awards Agency, who helps organisations with award submissions, says working in isolation can lead to an entrepreneur getting stale and stuck in their own head.
"You can fall into the trap of focusing on your competitors and make comparisons, and often we lose sight of the bigger picture," Leyshon, who works at The Creative Fringe in Penrith in western Sydney, says.
"Navel gazing doesn't get you anywhere, but when you're on your own, you focus on what you 'aren't' rather than what you 'are'," she says.
4. The impact on others
It's not just the entrepreneur who feels the effect, others living in the home pay the price too, Savage says.
"We don't have a separate study or office, so working from the kitchen table in the middle of a small house means that others can't be expected to be quiet to help you concentrate," she says. "I have been known to conduct conference calls from my bedroom."
5. People not believing you're working
Louise Fisher, a 32-year-old designer, who has worked in several co-working spaces in Bendigo, says those who have "9 to 5" assume people who work at home are free any time.
"It's funny, you'd never 'drop in' on someone who works in an office in the middle of the day, or ask them if they want to walk the dog at 9am, but when you work for yourself at home, people assume you can just drop everything when they want to catch up.
"While, yes, we have more flexibility, for the most part, we're working and can't leave at the drop of a hat!" Fisher says.
---
Like us on Facebook to stay up to date with commercial property news: