Rich lister plotting a seriously bougie $150m health and wellness club revolution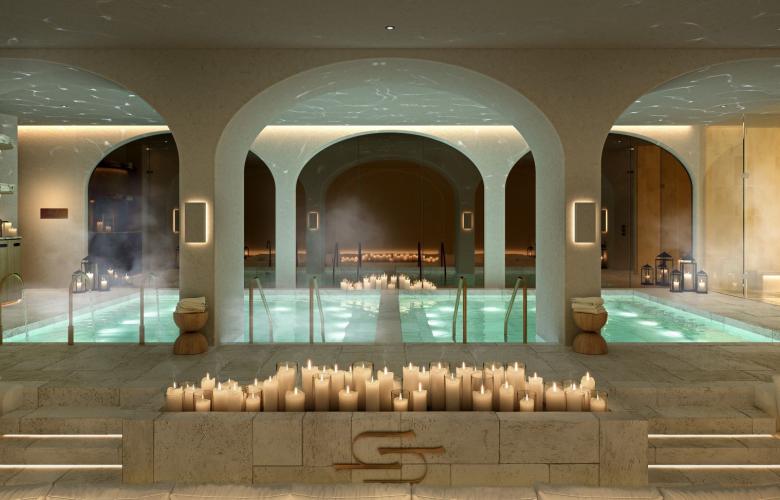 Property magnate Tim Gurner is launching his most ambitious project yet: a high-end private $150m health, wellness and anti-ageing chain.
While he will continue to build luxury apartments, Gurner is also mixing cryotherapy, ancient remedies, kombucha, yoga and several other ingredients into what is planned to be about 10 Saint Haven outlets across Australia, and potentially Los Angeles, over the next three to four years.
The first Saint Haven outlet will open at one of Gurner's projects in Melbourne's Collingwood in March, aimed at executives and wealthy clientele who want to combine all their health and wellness treatments and workouts under one roof.
"What we're after is the people who currently do two yoga sessions a week," Gurner says. "They've got a gym membership. And they do IV [intravenous therapy] once a month. Or they go to infra-red saunas.
"That's the clientele that we believe will be here. And by the time they combine all that cost together and bring it back to us I think it will be cheaper in a comparable sense. But it will be very different to what is on offer at the moment," Gurner adds.
Gurner is spending more than $7m on the fit-out of the first Saint Haven, which will include a bar and restaurant serving non-alcoholic cocktails and health food, alongside six distinct training performance and exercise zones, thermal baths, recovery, anti-ageing and meditation spaces, holistic ancient medicinal treatments, a members lounge and also a coworking space.
"It's combining the best of what I've seen around the world in private social clubs, top class ­hotels, wellness retreats, executive health checks and elite gyms like Equinox," Gurner says.
He has already incorporated many of the features in a new residents-only Samsara health and wellness space at his $550m Saint Moritz project in Melbourne's St Kilda, including a 25m heated pool, gym and yoga space, cryotherapy and massage rooms and hot and cold baths.
Gurner, whose first business was running a gym 20 years ago, also wants to make Saint Haven exclusive. Membership will start at $90 weekly, and many packages will sell for $130-$150 a week.
There will only be between 400 and 800 memberships at each location, and Gurner has already sold all 10 "extreme" memberships, where members have a comprehensive seven-day-a-week program, for the first outlet.
"You will have to apply and people will get rejected. This is only for people who are serious about trying to make a change in their life or have a specific goal," Gurner says.
"It's a private social wellness club for people who want to live their best life. That's really what we're talking about. If people want to come in once a week and don't look after themselves during the week, it's not the place for them. It is for people who are serious about wanting to take health seriously."
Gurner also wants members to socialise before and after workouts and treatments.
"There will be a social connection as well – for the people who don't drink much, if I don't want to go out on a Friday night, where do I go. It will be the sort of place where you can go for a non-alcoholic cocktail and then go for a sauna and a steam."
Gurner believes the venture can become profitable and is part of a strategy for his wider Gurner Group development business to become more diversified and be able to ride out the ups and downs of the property cycle.
---
Like us on Facebook to stay up to date with commercial property news: