Caltex puts brakes on service station sales amid COVID-19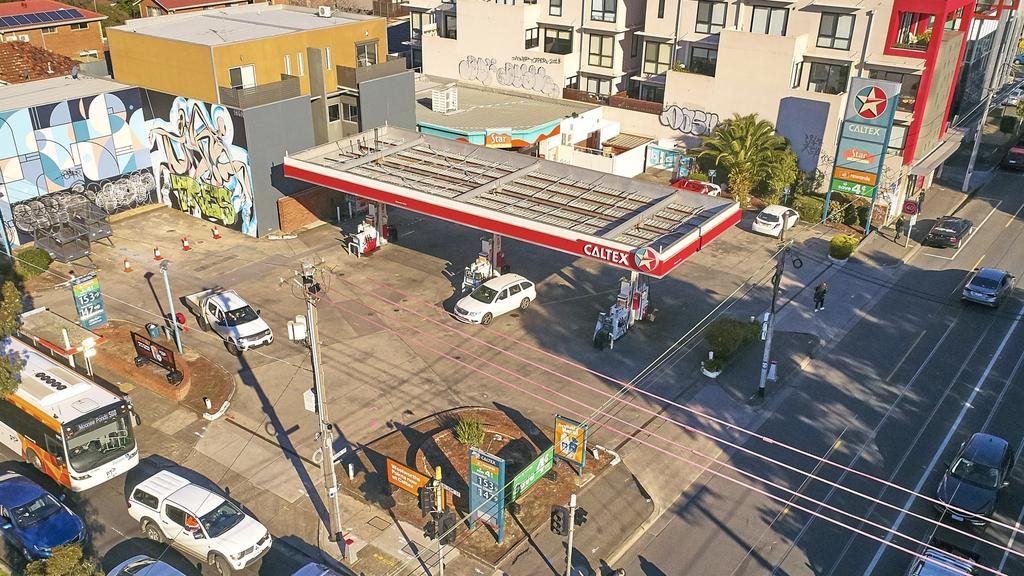 A major fuel retailer has put the brakes on plans to shut a series of Victorian petrol stations.
After selling 25 bowsers to developers last year, including six in Melbourne, Caltex have pushed back plans for a second tranche of sales and closures as uncertainty around the economic impacts of COVID-19 grows.
The change in gear comes too late for the six Melbourne properties already sold, which have been closed for remediation work ahead of becoming apartment complexes.
A further 25 petrol stations nationwide, several in Victoria, were scheduled to be sold within the first six months of this year and would have closed soon after.
In a trading update this month, Caltex revealed these sales had been pushed back to the tail end of 2020 and could be delayed further.
"The implementation of the sale of the second tranche of higher and better use sites, including a number of sites in Victoria, is now targeted for second half 2020, subject to market conditions and the outcome from change of control discussions," a Caltex spokesman said.
They did not confirm which petrol stations were being considered for sale later this year, but said the majority of those sold last year were now closed.
In Melbourne, this includes bowsers in Pascoe Vale, Brunswick East, Frankston, Carnegie, Forest Hill and Clayton.
The preference to sell sites for redevelopment will mean most are in metropolitan areas.
CBRE's Mark Wizel worked on the Victorian sales last year and said a "significantly large group of developers" were hunting for sites across Melbourne, expecting population growth to drive demand for new homes in the aftermath of COVID-19.
"In recent days we have also witnessed a re-emergence of some of the larger Asian finance backed local developers seeking sites to accommodate in excess of 300 apartments," Wizel said.
"This is the first time since the middle of 2018 that we have handled this type of inquiry."
Despite this, many development site owners were holding off plans to sell, he said.
While commercial property prices haven't fallen, many buyers are seeking longer settlement periods.
This article from the Herald Sun originally appeared as "COVID-19: brakes on Melbourne petrol station sales, closures".
---
Like us on Facebook to stay up to date with commercial property news: