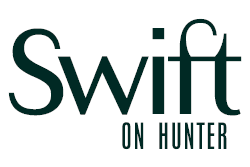 9 spaces available
Swift on Hunter
653 Hunter Street, Newcastle West, NSW 2302
Sizes from 50sqm to 192sqm

Allocated car parking

Secure now, pay later

West End location
Swift on Hunter | Boutique A Grade offices
A unique offering in the heart of the new CBD, Swift on Hunter celebrates the fluidity of modern design and sustainable architecture. Just as a tailor creates a masterpiece made to be seen and worn, we've created an office space so versatile, it lives and breathes with you, anticipating needs by design. With suites for sale ranging in size from 50sqm to 192sqm*, all with allocated car parking, you can secure your stunning modern workplace or new investment from only $499,000 plus GST.
Swift on Hunter is at the heart of the happenings in the West End, with the location providing unrivalled staff amenity. It is only a short 250m* walk to Marketown Shopping Centre, 200m* to Honeysuckle and the Light Rail is within 150m*, which provides excellent connectivity to the Civic Precinct and East End.
Key features includes:
Allocated car parking on title for all suites
Female, male and accessible amenities to each floor
Spacious break-out balcony space for each floor
Secure car parking via number plate recognition
Remote activation air-conditioning
Building management system (BMS)
Premium speed broadband: fibre to the premises and individual NBN connection
End of trip facilities including fully secure bike parking spaces, shower rooms and bag storage lockers
*Approximately
Secure now, pay later
Depreciation benefits
Targeting 6% pa returns (approx)
Targeting 4.5-star NABERS Energy rating
9 spaces available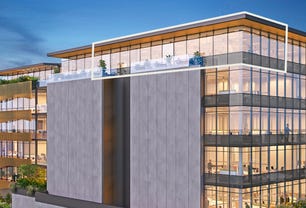 For Sale
$1,550,000 + GST
Level 8 / 3 Cars
Suite 804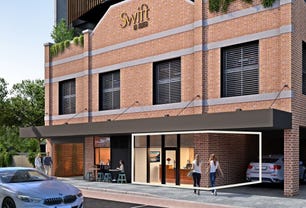 For Sale
$1,335,000 + GST
Ground Floor / 2 Cars
Suite G02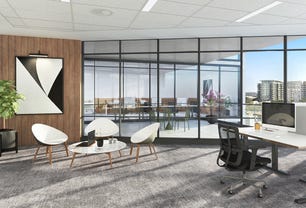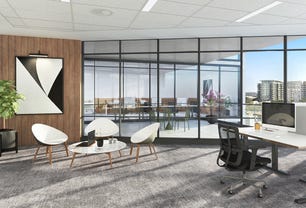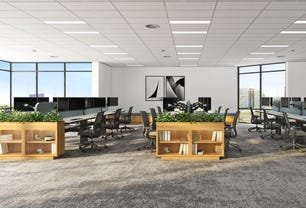 Location
Heart of the West End
---
Swift on Hunter is at the heart of the happenings in the West End. The Newcastle Light Rail and bus services are within easy reach and provide connection throughout the CBD and surrounding suburbs. The Light Rail provides easy connectivity to the Newcastle Interchange. The nearest Light Rail stop is Honeysuckle, which is less than 150m* from the property. Swift on Hunter is only a 200m* walk from Honeysuckle, a vibrant waterside playground where the harbor meets the city, with a thriving dining precinct, Honeysuckle boasts over 12 hectares of quality public open space. It is a hive of activity with major mixed use residential apartment buildings being constructed along the waterfront and DOMA's Little National hotel brand due for completion in the next one to two years. Swift on Hunter is only a short 250m* walk to Marketown Shopping Centre which provides unrivalled staff amenity.
Sustainability
A positive legacy for future generations
---
What does the workplace of the future really look like? Just how important is eco-sustainability when it comes to development practices? The team behind Swift on Hunter is committed to exceeding sustainability requirements to ensure an efficient and sustainable future and provide not only peace of mind for investors and occupants, but build a project tailor made for the future. By targeting a 4.5-star NABERS Energy rating, Swift on Hunter is built for the future, and generations to come, with a firm focus on reducing energy consumption, using quality materials, and maximising environmental location.