ONE CENTRE SQUARE
Lot B, 33 Siding Avenue, Officer, VIC 3809
Enquire Now
SECURE YOUR POSITION IN THE OFFICER TOWN CENTRE
BRAND NEW TOWN CENTRE RETAIL AND COMMERCIAL PRECINCT
One Centre Square is a central retail, commercial and lifestyle precinct situated within the Officer Town Centre and underpinned by its proximity to public transport, schools and growing residential communities.
THE PERFECT STRATEGIC LOCATION
Well connected by Princes Highway, Princes Freeway and the Officer Train Station, the state-of-the-art commercial development will provide the Officer area the rich mixture of retail, lifestyle, convenience and entertainment it has been longing for.
DESIGNED FOR EVERYONE
Architecturally designed retail and commercial spaces available over two levels ranging between 58m2 to 590m2.
• Retail • Cafés • Fast Food • Restaurants • Convenience • Medical • Gym • Office
Includes drive-through liquor store
Exclusive signage rights with high visibility
Architecturally designed two level development
Surrounded by homes, schools, and infrastructure
Multiple access points providing customer convenience
Versatile retail and commercial spaces from 62m2 to 608m2
Indoor and outdoor dining available with restaurants and cafes
MASTERPLAN
A DIVERSE MIX OF TENANCIES
---
One Centre Square has been strategically designed to create more than just another neighbourhood shopping complex. Renowned architects Clarke Hopkins Clarke have implemented a modern design with the use of metal cladding, laminate soffit, brickwork, and oversized windows throughout, coupled with flexible floor plates and multiple outdoor seating options.
TENANCY MIX:
• Retail • Cafés • Fast Food • Restaurants • Convenience • Medical • Gym • Office
• Architecturally designed two level development
• Versatile retail and commercial spaces from 62m2 to 590m2
• Multiple restaurants/cafes with indoor and outdoor dining options
• Medical, fitness and office space available in flexible sizes
• Above average car spaces for convenience and easy access
• Exclusive signage rights with high visibility
• Generous natural light throughout
• Lift and stair access to first floor
LOCATION
CENTRAL TO ALL LOCAL RESIDENTS AND AMENITY
---
One Centre Square is strategically located on Siding Avenue, the main thoroughfare of the Officer Town Centre in one of the fastest growing corridors in Victoria. Being approximately 50km south east of the Melbourne CBD, Officer forms part of the Cardinia Shire Council which represents the fourth (4th) fastest growing City Councils in Victoria.
The site is situated approximately 200m from the Officer Railway Station with connecting outbound and City-bound railway services via the Pakenham Line. The site also sits between eight primary and high schools within a 2km radius, and several high volume residential estates all within close proximity including Arcadia's 1720 lot development.
Officer Train Station - 200m
Officer Secondary College - 200m
Officer Civic Centre - 280m
Princes Highway - 700m
Heathbrae Recreation Reserve - 750m
Marantha Christian School - 1.3km
Arcadia Residential Estate - 1.6km
Park Central Residential Estate - 2.2km
Pakenham Bypass - 3km
Princes Freeway - 3.6km
RETAIL DEMAND
THE LOCAL OFFICER COMMUNITY IS IN DIRE NEED OF RETAIL SPACE
---
The increasing population in Officer and its surrounding suburbs is driving significant demand for local area retail facilities to service the growing market. Retail sales in Australia have grown steadily over the past two years.
In trend terms, Australian turnover rose 3.4% in August 2018 compared with August 2017. This growth has been predominantly driven by four key industries: food retailing; Other retailing (i.e. pharmaceuticals); Cafés, restaurants and takeaway food services; and Clothing, footwear and personal accessory retailing.
THE MAIN TRADE AREA IS ALREADY WELL ESTABLISHED WITH APPROXIMATELY 27,500 RESIDENTS. THIS IS FORECAST TO INCREASE SIGNIFICANTLY TO 66,000 BY 2031.
Strong retail expenditure in the Main Trade Area is underpinned by a higher than average household income (over $100,000).

Jet Saliu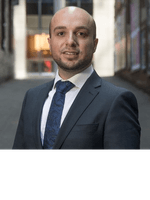 043.......
Email Agent
Email Agent about ONE CENTRE SQUARE
Thank you for submitting your enquiry.
Your information and comments regarding Lot B, 33 Siding Avenue, Officer, VIC 3809 are on their way to Jet Saliu. If you do not receive a response within 48 hours, please contact Jet Saliu directly.
An error has occurred, please try again later.