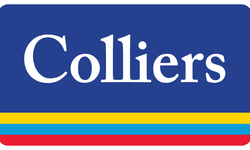 8 spaces available
Sydney Metro
Martin Place Sydney, Sydney CBD, NSW 2000
Premiere Retail

High Traffic Commuter Hub

Sustainable Initiatives

Modern Architecturally Designed Spaces
Landmark Sydney CBD Retail Opportunities
Martin Place has been at the heart of civic life in Sydney for more than a century, evolving to reflect the growing city around it. Sydney Metro Martin Place is the next chapter in the story of the civic, cultural, and business district, underpinning Sydney's status as a global, connected, and sustainable city.
This Landmark project will be a vibrant and diverse precinct, including two new Premium Commercial buildings, 1 Elizabeth Street and 39 Martin Place, delivering supported by underground connectivity and retail concourses. The development is well positioned to benefit from the high traffic associated with the delivery of the new state of the art transport hub, whilst being located in the heart of the Sydney's Martin Place, the new precinct will offer a range of high street flagship opportunities, dining venues, aspirational convenience and commuter focused retail offerings.
Macquarie Group is delivering the new Sydney Metro Martin Place integrated station development.
Landmark Sydney Location
Over 3,500sqm of retail trade area
Sydney Metro and Rail Connectivity
Sustainability and Community Focused
High Street and Tower Integrated Precincts,
Expansive Public Domains
8 spaces available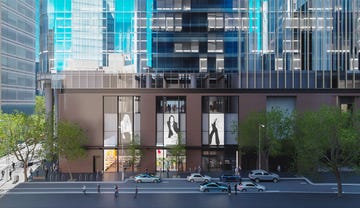 Castlereagh High Street Retail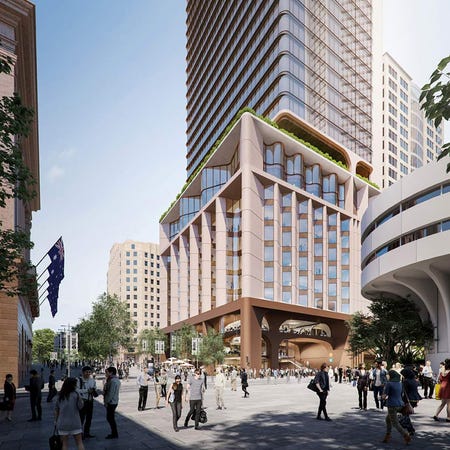 Martin Place and Castlereagh Street Corner Retail Flagship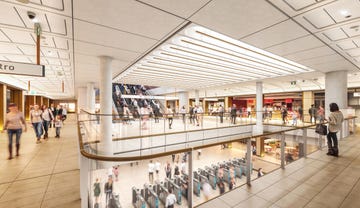 39 Martin Place Lower Ground Retail Precinct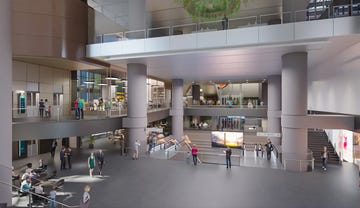 1 Elizabeth Street Lower Ground Retail Precinct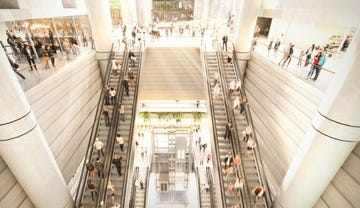 Elizabeth Street Dual Level Restaurant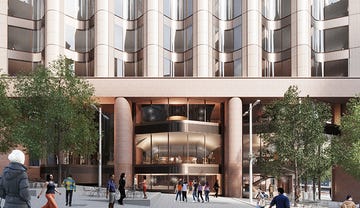 Martin Place Facing Retail
The Location
The Heart of Sydney CBD's Financial District
---
The Landmark Sydney Metro Martin Place development is positioned in the heart of Sydney CBD's Financial District and the premier Martin Place shopping precinct. The surrounding premium retail brand and dining offerings position the Martin Place precinct as a destination for diverse range of consumer needs.
Connectivity
A Connected City and Precinct
---
Sydney Metro Martin Place is delivering Sydney CBD a new transport hub, in proximity to various modes of transport and connected to new pedestrian links, this development is connecting Sydney CBD to greater Sydney for commuters, consumers and tourists.
Retail Vision
A Diverse and Sustainable Retail Vision
---
A vision for an innovative retail mix delivered in tower-integrated and high street retail precincts, delivering a diverse range of retail amenity, services, grab-and-go, beauty and wellness, cafe and dining and premium flagship branding delivered with an environmental sustainability to engage the community.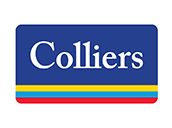 Colliers - Sydney
Level 30, Grosvenor Place, 225 George Street
SYDNEY NSW 2000
View Agency Profile
Michael Tuck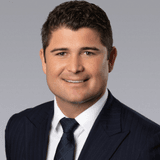 040.......
Email Agent
Email Agent about Sydney Metro
Thank you for submitting your enquiry.
Your information and comments regarding Martin Place Sydney, Sydney CBD, NSW 2000 are on their way to Michael Tuck. If you do not receive a response within 48 hours, please contact Michael Tuck directly.
An error has occurred, please try again later.