Offices from 30m² - 5,000m²
High speed internet available
Ample car parking options
Fitted & non-fitted options
BTP Workspaces
9 McKechnie Drive, Eight Mile Plains, QLD 4113
Enquire Now
Prime location, tailored workspaces. The widest array of office leasing opportunities in Brisbane Technology Park.
Centrally located in the heart of Eight Mile Plains and with direct access to the Gateway North and South. BTP Workspaces is a modern development populated with businesses seeking well-presented, partially and fully fitted-out office space ranging from 30m² - 5,000m².
All offices are pre-cabled with CAT-6 Network cabling enabling you to move in and start operating with minimal disruption to your business. Separate electricity and air-conditioning metering and controls are also in place.
BTP Workspaces is just minutes from Miles Platting Road & Logan Road with direct linkages to major arterial motorways and is a short 15 minute drive to the Brisbane CBD.
Flexible Lease Terms
Power & CAT-6 Network
Full-time on-site management
Exclusive ancillary benefits
Solar powered energy cost savings
Different layout options available
An abundance of on-site car parking available
NABERS Exempt
Fitted Offices
Ready to go workspaces for immediate occupation
---
Adaptable and smart workspaces built for business success
Fitted and unfitted options available
Great natural light to all areas
End of trip facilities
Connectivity
High speed internet connectivity
---
High speed fibre optic network throughout BTP
Excellent quality plug-and-play workspaces
Numerous internet providers to choose from
Accessibility
Perfectly positioned with ease of access to and from major arterials
---
Strategically located between the Pacific Motorway and Logan Road
Approximately 13 kilometres from the Brisbane CBD
Outstanding exposure to major arterial road networks including Gateway Motorway.

Burgess Rawson (QLD) - Brisbane
Level 24,324 Queen Street
BRISBANE CITY QLD 4000
View Agency Profile
Burgess Rawson Brisbane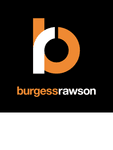 073.......
Email Agent
Email Agent about BTP Workspaces
Thank you for submitting your enquiry.
Your information and comments regarding 9 McKechnie Drive, Eight Mile Plains, QLD 4113 are on their way to Burgess Rawson Brisbane. If you do not receive a response within 48 hours, please contact Burgess Rawson Brisbane directly.
An error has occurred, please try again later.