Industrial, Commercial and Aviation Options
Highly competitive rentals
Archerfield Airport
Archerfield Airport, Beatty Road, Archerfield, QLD 4108
Enquire Now
More Than Just an Airport - Brisbane's Take Off Point for Business & Industry
Archerfield Airport is more than just an airport, delivering businesses access to design & construct expertise, hardstand, workshops, temporary storage, offices and aviation facilities. Located at the heart of Brisbane's SW Industrial Gateway, the airport is within a short distance of key industries, major transport nodes including the Acacia Ridge Inter-modal Rail Freight Terminal, hospitals and retail, and is just 11km SW of Brisbane's CBD.
With 70+ Hectares of aviation and non-aviation capacity for new business opportunities, Archerfield Airport is in a position to offer short or long lease arrangements to businesses and organisations of all shapes and sizes.
Archerfield Airport is one of the busiest metro airports in Australia, delivering critical aviation and aerospace services that benefit regional and metropolitan Australia. At the same time Archerfield Airport is dedicated to delivering businesses with property and logistics solutions as Brisbane's take off point for business and industry.
Archerfield Airport is the Ideal location for aviation, aerospace, defence, logistics, R & D, technology and manufacturing.
What's on offer:
Hardstand
Fenced and secure land sites ideal for storage (both sealed and unsealed areas available)
Areas from 1,500sqm and larger available
Electricity, water, sewerage, and phone lines available
Large entry gates for easy vehicle access
Some sites include site offices
Flood free allotments
Competitive rental and flexible leasing terms available
Industrial
Office / warehouse / hangar buildings starting from 150sqm
Yard areas in addition to buildings
General industry zoning allows for multiple uses and 24/7 operation
Functional space and highly competitive rentals
Commercial Offices
Commercial office space of various sizes
Ample on site car parking
Public transport options and on site cafes
Aviation
Various aircraft hangar sizes available
Suitable for government services and private users
Reduced travel and holding times to get you in the air faster
Just 11km SW of Brisbane's CBD
At the heart of Brisbane's SW Industrial Gateway
Easy access to major road and rail infrastructure
Competitive rental and flexible leasing terms available
Multiple opportunities for industrial, commercial, aviation and storage
Close proximity to major amenities including Banks, Cafes and Shopping Centre
The Airport
Archerfield Airport - Brisbane's Aviation & Industry Hub
---
Archerfield airport was established in the early 1930's and served as Brisbane's primary and international airport up until 1949 with Qantas, Ansett ANA and Trans Australia Airlines offering Regular Passenger Transport (RPT) services. In 1998, Archerfield was privatised. It now operates as the major general aviation airport in Queensland, and the metropolitan airport for greater Brisbane. Archerfield Airport has a peerless track record for flying and general aviation services. It's commitment to land industries is equally first class, offering vast dedicated space for an array of business types in SW Brisbane.
Location
Brisbane's Gateway to the Skies & Business
---
Archerfield Airport is at the hub of South East Qld's premier transport and distribution node. The Airport is adjacent to the intersection of the Brisbane Urban Corridor (BUC), the Ipswich Mwy, Beaudesert Rd and the Acacia Ridge Intermodal Freight Terminal.
The major inland rail freight terminal at Acacia Ridge is only 1.5km from the Estate via Kerry Road.
The airport is at the heart of Brisbane's SW Industrial Gateway and only 11kms SW of Brisbane's CBD.
Transition Estate
Industrial Design and Construct Opportunities
---
Transition Estate is a 23 Hectare development within the bounds of Archerfield Airport. Design and Construct opportunities are available for buildings over 5000sqm that may benefit from a superior inner city location close to major arterials.

Raine & Horne Commercial - Brisbane Southside & Bayside
1652 Ipswich Rd, Rocklea & 1/26 Redland Bay Rd, Capalaba
ROCKLEA QLD 4106
View Agency Profile
Wayne Newberry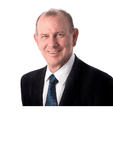 040.......
Email Agent
Email Agent about Archerfield Airport
Thank you for submitting your enquiry.
Your information and comments regarding Archerfield Airport, Beatty Road, Archerfield, QLD 4108 are on their way to Wayne Newberry. If you do not receive a response within 48 hours, please contact Wayne Newberry directly.
An error has occurred, please try again later.